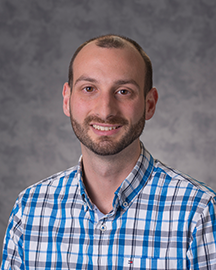 Research Associate II
404-385-4152
About
Christopher Cappelli joined CEISMC evaluation team in 2011 as a Research Associate. Mr. Cappelli received his B.S. in Biology from Wagner College in Staten Island, NY and a Masters in Public Health (MPH) degree in Global Environmental Health from the Rollins School of Public Health at Emory University. He is currently pursuing his Ph.D. in Research, Measurement, and Statistics from the Department of Educational Policy at Georgia State University.
Prior to his career at CEISMC, Mr. Cappelli conducted research and evaluation in public health and education in a global context. His work has included field experiences in Bangladesh, Kenya, and in South Pacific Island nations. Most recently as an extern at the Centers for Disease Control and Prevention (CDC), he was provided the opportunity to evaluate a disaster epidemiology training program in American Samoa. While at the CDC, he also worked with experts in the public health consequences of disaster to develop an Associate's Degree curriculum in disaster preparation and response for Palau Community College.
At CEISMC, Mr. Cappelli contributes to a variety of education and public health evaluation and research projects. Select projects that he is presently working on include evaluations of the multi-institutional Atlanta Clinical and Translational Science Institute (ACTSI), Georgia's Race to the Top program, and Kennesaw State University's I-IMPACT Noyce Scholarship Program.