G4C Game Jam
DATE: Saturday, March 17, 2018
TIME: 10 AM-3 PM
LOCATION: Historic Academy of Medicine, 875 W. Peachtree St, NW, Atlanta, 30309
COST: Free with registration
The Atlanta Games for Change Student Challenge is a citywide competition that invites students to make digital games about issues impacting their communities, combining digital storytelling with civic engagement.
The theme for the 2018 Atlanta Challenge is Connected Cities.
The March 17th Game Jam will be an opportunity for students to learn more about Connected Cities, engage in some non-digital game activities, and then work in teams to begin or continue to build their own game in one of many available platforms.
Students are highly encouraged to bring their own laptop.
---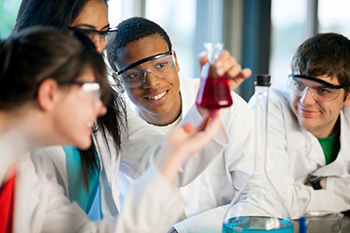 CEISMC KIDS Club
DATE: Saturday, March 17, 2018
TIME: 9 AM-12 PM
LOCATION: Clough Undergraduate Learning Commons at Georgia Tech, 266 Fourth St, NW, Atlanta, 30332
AUDIENCE(S): 2nd - 12th Graders & Parents

Georgia Tech CEISMC K.I.D.S. (Kids Interested in Discovering STEAM) Club is a program designed for kids in 2nd through 12th grade who are interested in discovering and learning more about science, mathematics, engineering, and technology.
---
GoSTEM 6th Annual Latino College and STEM Fair
DATE: Saturday, March 17th, 2018
TIME: 9:00 a.m. – 2:00 p.m.
LOCATION: Georgia Tech Student Center - 350 Ferst Drive NW, Atlanta, GA 30332
AUDIENCE(S): K-12 Students & Parents
COST: Free & No registration is needed
There will be hands-on activities for the entire family, workshops, career exploration, college fair, community resources, and raffles. Students will also have the opportunity to Interact with Latino college students, parents, professionals, and scientists. Free lunch provided!
Interesting bilingual workshops and fun hands-on activities for the entire family.
A College Fair, where you can interact with representatives from several colleges and universities and learn about these institutions.
A career exploration, where attendees can learn about different professional careers and the related college majors and fields of study
A panel with college students, parents, professors and other professionals.
Access to community resources.
Free raffles and door prizes.

---
2nd Annual Nerdy Derby
DATE:
March 17,
2018 - 11AM T0 2PM
LOCATION:
M. R. Hollis Innovation Academy - 225 Griffin St NW., Atlanta GA 30314
AUDIENCE(S):
CHILDREN (AGE 5-12), TEENS (AGE 13-18), FAMILIES, ADULTS
TOPIC(S):
ENGINEERING, PHYSICS, and TECHNOLOGY
MORE INFORMATION:
https://ceismc.gatech.edu/community/nerdyderby
COST:
Free
Build your own innovative car and bring it to Nerdy Derby for some fun, crazy racing. Or come and get help from folks from Georgia Tech and Decatur Makers to create your own personalized vehicle to speed down the 30+ foot track. The Nerdy Derby is a twist on the Pinewood Derby, but where all rules are thrown out and the focus on rewarding creativity, cleverness, and ingenuity. Competition categories include: slowest, fastest, funniest epic fail, cutest, and many others. Cars can be made from metal, wood, plastic, LEGO, cardboard, cheese, or whatever you can dream up. Just make sure the wheels are 1¾" apart and the car isn't more than 8" high or 5" wide.
---
CEISMC @ Georgia Tech STEAM Leadership Conference 2018
DATE:
March 22 - 23,
2018
LOCATION: GTRI Conference Center
AUDIENCE(S): STEAM decision makers – superintendents, curriculum coordinators, principals, academic coaches and content specialists. Teacher leaders and artists can be included.
TOPIC(S): ROBOTICS, LIFE SCIENCES, MATH, and COMPUTER SCIENCE
REGISTRATION LINK: http://ceismc.gatech.edu/steamleadership
COST: $200
Do you want to lead your district/school to becoming more STEAM focused? The 2nd Annual CEISMC @ Georgia Tech STEAM Leadership Conference will provide a how-to guide to planning and logistics for effective STEAM implementation, a springboard to meaningful arts integration and a highlight reel of outstanding curriculum/lesson ideas.

Experience two full days designed for district and school leaders, featuring thought provoking panel discussions, engaging hands on workshops, inspiring TED-like talks and captivating performances. All sessions will be facilitated by leaders in the field.