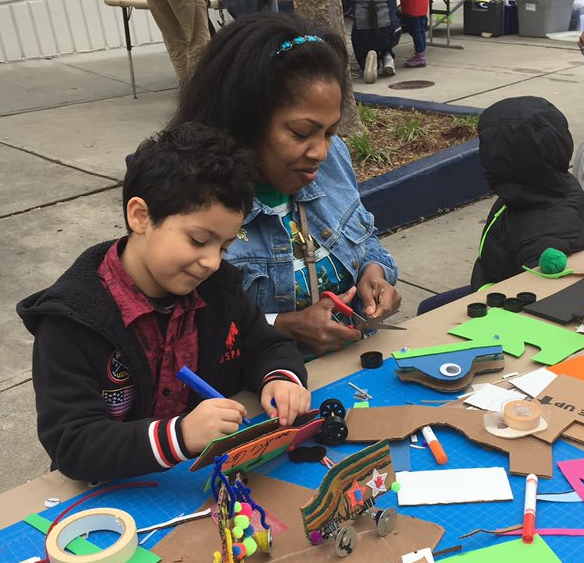 3nd Annual Nerdy Derby
LOCATION:
M. R. Hollis Innovation Academy
225 Griffin St NW., Atlanta GA 30314
AUDIENCE(S): CHILDREN (AGE 5-12), TEENS (AGE 13-18), FAMILIES, ADULTS
COST: Free
Bring your own innovative car or come build one at the 2nd annual Nerdy Derby! Get ready for some crazy, fun, and FREE racing as you create your personalized vehicle with a little help from the folks at Georgia Tech and the Decatur Makers. Enjoy food, fun, and music as you watch your car speed down the 30+ foot track and race to the finish line. The Nerdy Derby is a twist on the Pinewood Derby, but where all rules are thrown out and the focus is on rewarding creativity, cleverness, and ingenuity.This event is hosted at M.R. Hollis Innovation Academy.

Car Specifications
Cars can be made from metal, wood, plastic, LEGOs, cardboard, cheese or whatever you can dream up. Just make sure the wheels are 1¾"apart and the car isn't more than 8" high or 5" wide.