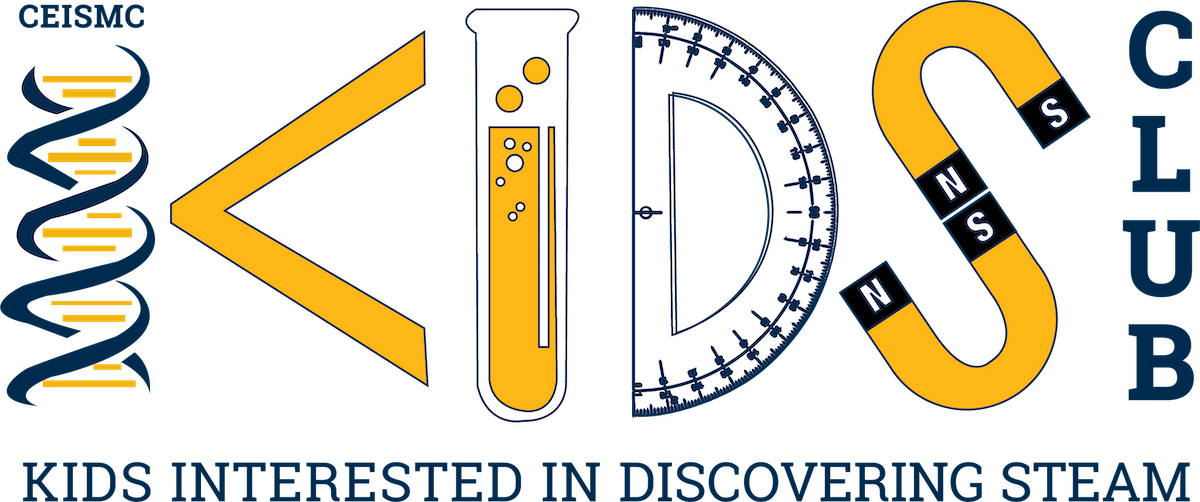 Is your student interested in Technology?
Do they love Science and Math?
Do they want to build a skyscraper or participate in game creation?

If they answer yes to any of these questions or have a general interest in the STEAM (Science, Technology, Engineering, Art/Design, and Mathematics) fields, then K.I.D.S. Club is for your student!

Georgia Tech CEISMC K.I.D.S. (Kids Interested in Discovering STEAM) Club online offerings are designed for kids in the 4th and 5th grade who are interested in discovering and learning more about science, technology, engineering, arts, and math!

This year we are excited to provide online sessions as we continue to expand our program! Additionally, you may register your student for up to two sessions each Workshop.
For program policies and Frequently Asked Questions, please read before registering.
Click here
Georgia Tech's CEISMC STEAM Workshops are workshops for students in 6th through 12th grade. STEAM Workshops encourage students to study and pursue a career in the STEAM fields by exposing them to many different topics of science and engineering along with technology. During each session, students participate in a variety of hands-on activities that promote creativity, problem-solving, and teamwork in 6th through 12th-grade students.
---
Quick Registration Links
---
January Session Details
Saturday, January 23, 2021
11:45AM - 1:15PM
Cost: $20 per person
Ping Pong Launcher
Ready, set launch! While working our way through building a ping pong ball launcher we'll learn about the science behind how it works. It's sure to be a fun workshop as we study all about precision and accuracy.
*The purchase of additional materials is required for this program which are not included in the registration fee.
Get Creative with Gears
Exploring with gears can help bring your creativity to life! Gears help create motion and power in devices from watches to robots. Come explore the world of gears and build a carousel that spins while learning more about the science behind how gears work.
*The purchase of additional materials is required for this program which are not included in the registration fee.
Supplies
Requirements

Scissors
Cutter for wooden dowels (recommended under adult supervision)
Tape (clear or masking)

Recommended Craft Materials:

Glue (white or glue stick)
Markers/color pencils (variety)
Recycled materials (paper cups, egg crate, shoebox, etc.)
Construction paper

Laptop or Computer, (Windows, Mac, or Chromebook), internet access, and headphones.
Contact Us
If you have any questions, please visit our Frequently Asked Questions page, as you may find your answer there. If you have any additional questions, please contact us at kidsclub@gatech.edu or 404-913-KIDS (5437). Email is the most efficient way to get a timely response. We apologize for any delays as we strive to return all emails and phone calls ASAP with limited resources.
Sign up for the CEISMC Student Programs email mailing list here to receive the latest news.