Sign up for email updates from CEISMC Student Programs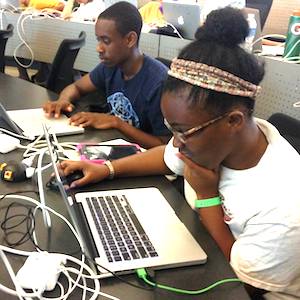 REGISTRATION IS OPEN! START HERE!
Thank you for your interest in CEISMC's Summer P.E.A.K.S.. Please make sure to visit our Frequently Asked Questions page, as you may find your answer there. If you have any additional questions, please contact us at:
summerpeaks@gatech.edu or (678) 929-7639. Email is the most efficient way to get a timely response.

Other Summer programs offered at Georgia Tech:
Georgia Tech Newsroom: Summer Camps
---
CEISMC PEAKS is supported by