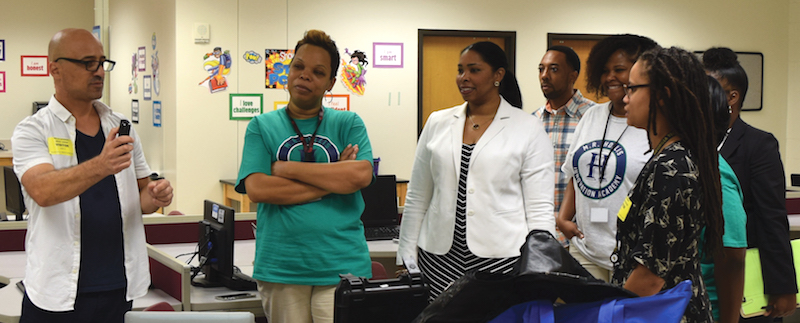 ---
Our partners provide the resources that make it possible for Georgia Tech and Hollis to collaborate.
From The Blank Foundation website: "The Arthur M. Blank Family Foundation promotes positive change in peoples' lives and builds and enhances the communities in which they live. We seek innovative solutions that enable young people, families and communities to achieve results beyond what seems possible today." This partnership is made possible through a grant from The Arthur M. Blank Family Foundation Pipeline Project.
From the CREATE Lab website: "The CREATE Lab is both a technology breeding ground and a community partner. It is this unique combination that enables a new form of local change: one that empowers the citizens to chart their technology future and, most important of all, their community's prospects for quality of life."
CREATE Lab provides technology, like robotics kits, to Hollis students and educates CEISMC and Hollis teachers on how to use them in an integrated STEM setting.