The Georgia Tech GIFT program is currently accepting applications for the 2020 Summer Internship Program!
Founded in 1991 as a program of the Georgia Institute of Technology's CEISMC, GIFT provides paid summer STEM internships in industry workplaces and university laboratories for K-12 science, mathematics, and technology teachers. Teachers spend 4 to 7 weeks experiencing first hand how industrial scientists and researchers approach problems, design experiments, interpret data, communicate findings, and develop and implement workplace solutions. GIFT offers teachers "real world" applications of the subjects they teach, allowing them to increase content knowledge and gain practical examples of science, technology, engineering, and mathematics applications for enriched instruction and teaching practices based on evidence-based experiences. Since its founding, GIFT has placed teachers in more than 2000 positions statewide. For more information about the GIFT Program click here
Real world experience for STEM teachers? It's happening in Georgia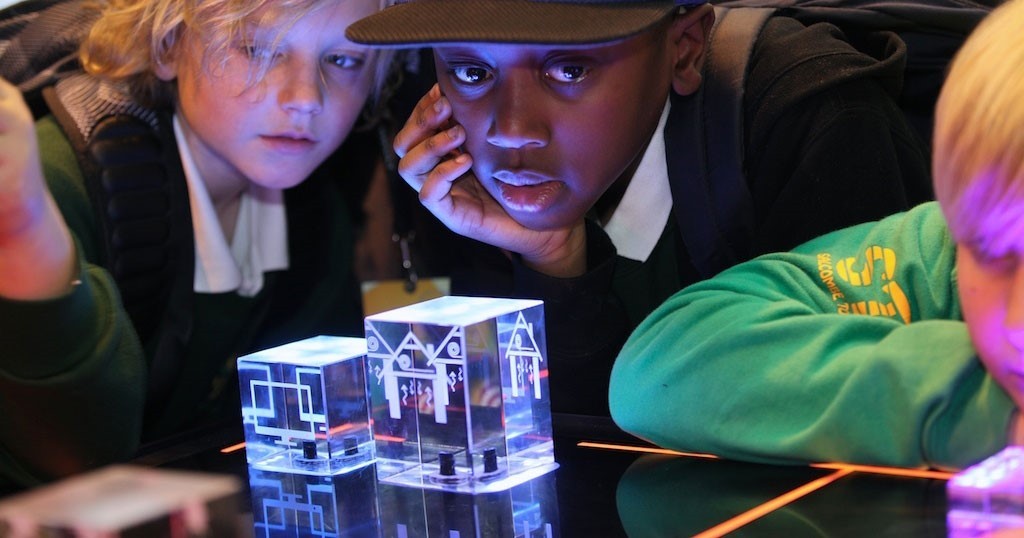 10/15/2019
Linkedin post by: Ranjani Balasubramaniam

Teachers play a key role in preparing kids for STEM careers. But teaching science, technology, engineering and math courses is only part of the effort it takes to get kids interested in and prepared for these careers.
Teaching students what STEM careers are really all about, what it takes to compete for positions and how to succeed in these jobs requires a completely different level of understanding.
Teachers in Georgia are learning firsthand about the world of STEM work through a unique program. The Georgia Intern Fellowships for Teachers (GIFT) program places teachers in jobs for four to seven weeks over the summer to gain real work experience in STEM positions.
Read more here >>
---
Science teacher Carrie Beth Rykowski is One of the 2018 Recipients of the Presidential Awards for Excellence in Mathematics and Science Teaching!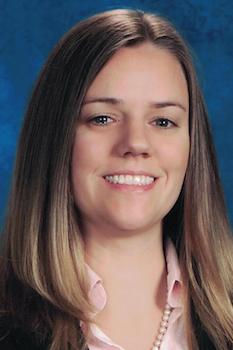 Science teacher Carrie Beth Rykowski of Cumming, Georgia, is one of the 2018 recipients of the Presidential Awards for Excellence in Mathematics and Science Teaching. The White House announced the award on June 25. The recognition is the highest for excellence in teaching that is available to K-12 mathematics or science teachers in the U.S.
A Georgia Tech graduate (BS '07 Management), Rykowski was a sixth-grade earth sciences teacher in 2012-15. She has been a STEAM (science, technology, engineering, arts, and mathematics) teacher for grades 6-8 at Vickery Creek Middle School, in Forsyth County, Georgia, since 2016.
Rykowski is an alumna of the Georgia Intern Fellowship for Teachers (GIFT), which profoundly influenced her teaching.
GIFT is a program at Georgia Tech's Center for Education Integrating Science, Mathematics & Computing (CEISMC). It pairs K-12 STEM teachers with science and engineering mentors for summer internships. The program's goal is to give teachers real-world research and industry experience. It also assists educators in creating innovative lesson plans for STEM classes.
Rykowski participated in the GIFT program in 2014. Peter Hesketh of George W. Woodruff School of Mechanical Engineering was her mentor. From 2015 through 2017, Rykowski worked with Ayanna Howard, at the School of Interactive Computing...
Learn more here »
---
CEISMC GIFT fellow has research paper published in the international journal Nature:
Learn more here »
---
"Georgia's top teacher taught alongside effective and struggling colleagues and learned from both"
Read the article by the Atlanta Journal and Constitution writer Maureen Downey here.
---
2019 GIFT SUMMER INTERNSHIP PROGRAM HIGHLIGHTS VIDEO