Founded in 1991 as a program of the
Georgia Institute of Technology's
CEISMC
,
GIFT
provides paid summer STEM internships in industry workplaces and university laboratories for K-12 science, mathematics, and technology teachers. Teachers spend 4 to 7 weeks experiencing first hand how industrial scientists and researchers approach problems, design experiments, interpret data, communicate findings, and develop and implement workplace solutions. GIFT offers teachers "real world" applications of the subjects they teach, allowing them to increase content knowledge and gain practical examples of science, technology, engineering, and mathematics applications for enriched instruction and teaching practices based on evidence-based experiences. Since its founding, GIFT has placed teachers in more than 2000 positions statewide.
For more information about the GIFT Program click here »
GIFT Fellow named 2017 Teacher of the Year for the state of Georgia!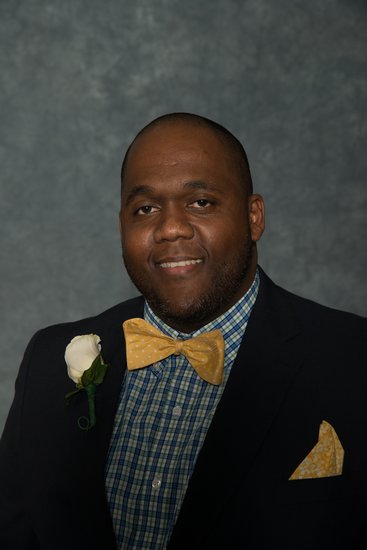 Mr. Casey Bethel, a science teacher at New Manchester High School and Douglas County's 2015-2016 Teacher of the Year, has been named the 2017 Teacher of the Year for the state of Georgia. Mr. Bethel will go on to represent Georgia educators in public speaking engagements and entered in the 2017 National Teacher of the Year competition.
Mr. Bethel, passionate educator, GIFT teacher, accomplished scientist and mentor to students of all ages has spent several summers interning as a researcher in the Biochemistry lab of Dr. Raquel Lieberman at GA Tech, hoping to find cures for Alzheimer's disease and Glaucoma. In addition to maintaining a track record of high student achievement, he aims to inspire the next generation of scientists. Teaching lessons he designed based on his GIFT experiences have been published in The Journal of Chemical Education. In 2012 he was awarded the Paul A. Duke Action Plan award by the GA Tech Center for Education Integrating Science, Math and Computing (CEISMC). He also represented CEISMC's GIFT program as a presenter at the 2015 International Teacher-Scientist Partnership Conference. At New Manchester High, he sponsors the Chick Fil-A Leader Academy and Project Manhood, a male mentoring group which has been highlighted in local publications.
To read more here »
CEISMC GIFT fellow has research paper published in the international journal Nature:
Learn more here »
"Georgia's top teacher taught alongside effective and struggling colleagues and learned from both"
Read the article by the Atlanta Journal and Constitution writer Maureen Downey here.
---